Totally Tiki Bar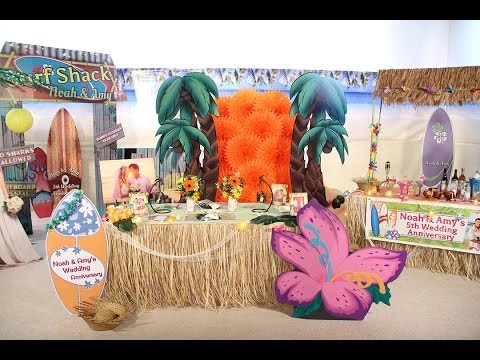 Please select options below.
Product Code: LUATKB
Totally Tiki Bar/ Luau Hut
This authentic island tiki bar is constructed of real bamboo with a natural raffia roof, making it a sturdy and versatile luau hut. Serve snacks to guests or use it as a photo prop. For indoor or outdoor use. The tiki bar measures 84 1/2" high x 30" long x 18 3/4" wide and weighs thirty-one pounds. This will require approximately one hour of assembly time.
The tiki bar will need to be treated with weather-proofing sealer before leaving outdoors.
Due to distribution and licensing specifications, this product cannot be shipped outside USA.
Please allow ample time for delivery. The delivery date for this product is noted above for US shipping only. Please refer to checkout for delivery dates outside of the Contiguous 48 States.
Shipping charges are based on the value of the merchandise and not the number of shipments. For additional shipping information, please contact our Customer Service Department at 800-314-8736.