2 ft. Princess Carriage Sit in Prop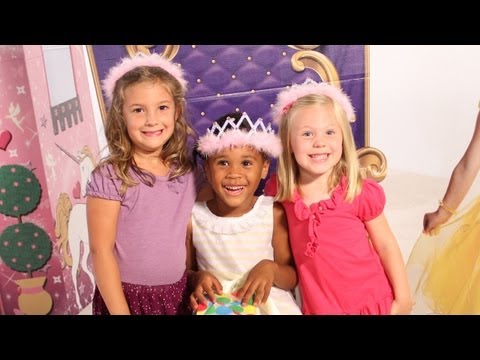 2 ft. Princess Carriage Sit in Prop
Have your princess sit in this Carriage Sit In Prop.
Please select options below.
Product Code: KSVCRG
Our Princess Carriage Sit In Prop has the look of a white royal horse pulling a white and pink carriage. The Princess Carriage Personalized Sit In Prop measures 2' high x 2' 6" wide x 5' deep made of cardboard. The Princess Carriage Sit In Prop will make a fun photo op at your princess themed party. Easy assembly.
Due to distribution and licensing specifications, this product cannot be shipped outside USA.
Assembly Required - Easy Assembly: 1 person < 30 minutes
Please allow ample time for delivery. The delivery date for this product is noted above for US shipping only. Please refer to checkout for delivery dates outside of the Contiguous 48 States.
Shipping charges are based on the value of the merchandise and not the number of shipments. For additional shipping information, please contact our Customer Service Department at 800-314-8736.
Related Products
Product Code: KSEDCTThis beautiful Dream Come True Carriage ...
Description:
Product Code: KSEDCTThis beautiful Dream Come True Carriage Entrance makes a great focal point to any castle or princess themed party. Each blue and silver cardboard carriage entrance measures 9' 7" high x 9' 4" wide and is printed on one side only. String lights are included for illumination and ...