This year marks the 150th anniversary of the victory at the Battle of Puebla where heavily outnumbered Mexican forces conquered the French on May 5, 1862.  Jacquie Downey, Director of Sales and Marketing at Shindigz, a leading source for Cinco de Mayo party supplies says, "Today, Cinco de Mayo is widely celebrated in the United States at colorful festivals, parades, home gatherings, and classroom parties."
Shindigz identified seven cities, which rank high in the following criteria for outstanding Cinco de Mayo parties and festivals:
 Growth- The city's Cinco de Mayo celebration is up and coming.
 Authenticity- The city's festivals include authentic elements of celebration and history.
 Food- The is food unique, plentiful, and tasty.
 Activities- Varieties of activities and entertainment exist for all ages.
 Worth the Drive- The city's event is worth a 30-minute drive or more to attend.
The following top 7 places represent some of the best, 2012 Cinco de Mayo festivals and events:
#7 Puebla, Mexico – Festival Internacional 5 de Mayo
The home of the battle, Puebla, Mexico is going all out to celebrate the 150th anniversary. The festival has begun and continues through the holiday weekend. A highlight is the Mole Poblano festival on May 2 – 3, featuring the traditional sauce of chocolate and 20 plus ingredients.
#6 San Marcos, Texas – VIVA! Cinco de Mayo
This gateway to the Texas hill country hosts the 38th annual festival known for its parade, Little Miss and Miss Cinco de Mayo pageants, music, and Folklorico dancers.  Catch the annual Texas Statewide Menudo Cook-Off. This soup of tripe, hominy and chili is cooked for hours and thought by many to be the elusive hangover cure.
 #5 Chicago, Illinois –  Cinco de Mayo Festival and Parade
Chicago knows how to throw a party!  Held over three days this year, the downtown parade and Douglas Park festival will draw more than 100,000 (some claim 200,000) partiers throughout the weekend.
 #4 San Antonio, Texas – Cinco de Mayo at Historic Market + Luminaria 2012
World famous for its Riverwalk, San Antonio hosts two major events over the holiday. The traditional weekend celebration held at the historic Market Square features Mariachis, Tejano and Conjunto music plus cultural dances and food. Added this year is Luminaria 2012, San Antonio's celebration of arts and artists. Over 300,000 people are expected to be a part of these events.
#3 New York City – Street Fairs and Pub Crawls
New York's East Harlem's street fair is one of many Cinco de Mayo highlights. Want pub crawls? NYC's crawls over the weekend are large and many. You're sure to find your celebration in this city that never sleeps.
 #2 Denver, Colorado – Cinco de Mayo "Celebrate Culture" Festival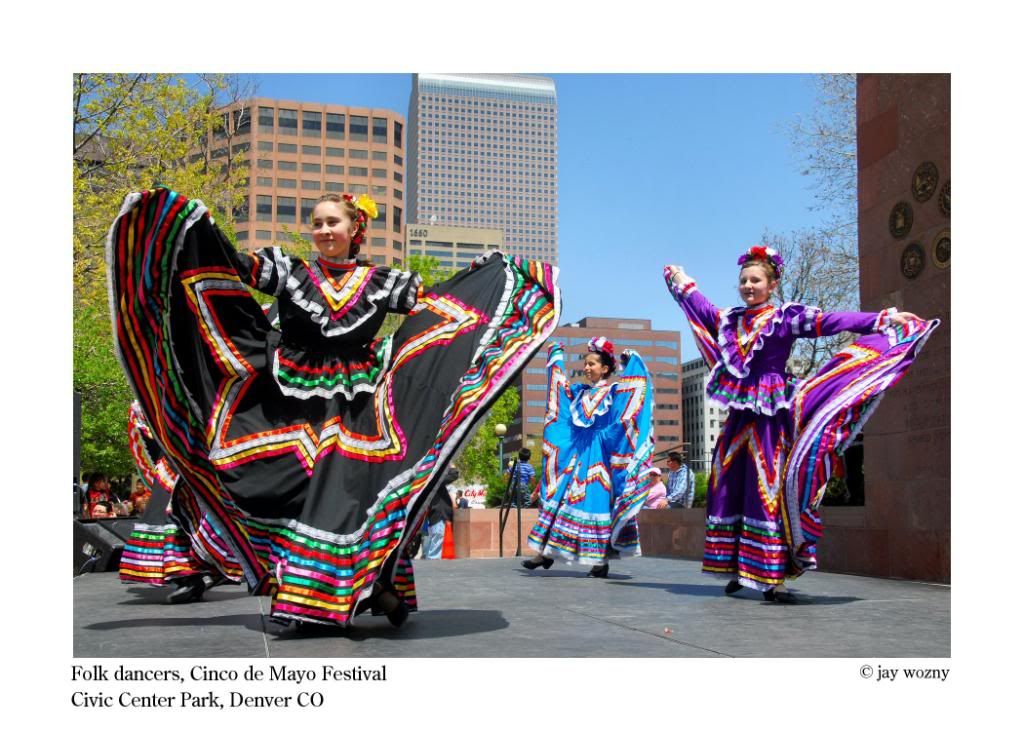 Over 400,000 attend this mile-high celebration over the weekend. Mexican music, food, and arts highlight this two day party in the Rockies. Need we say more?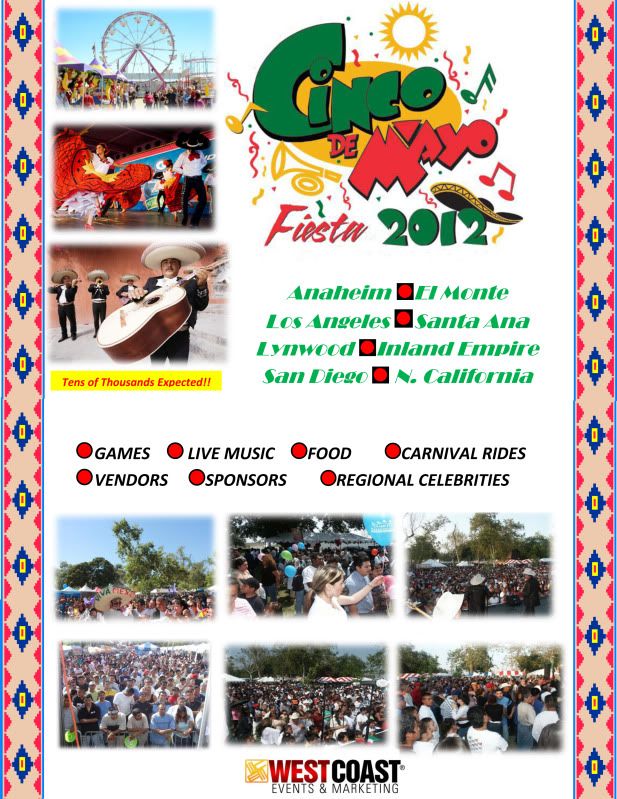 #1 Los Angeles, California – Fiesta Broadway Festival
Regarded as the largest Cinco de Mayo celebration in the world, over 500,000 are predicted to make their way to downtown LA for music, food and games. This year the 23rd annual Fiesta Broadway is on Saturday, April 29.
Celebrate with Your Own Cinco de Mayo Party
Not traveling? Host your own celebration with friends. Fiesta Table Decorations set the mood for party and Fiesta Lantern Garland brings color and hot pepper accents to the room.